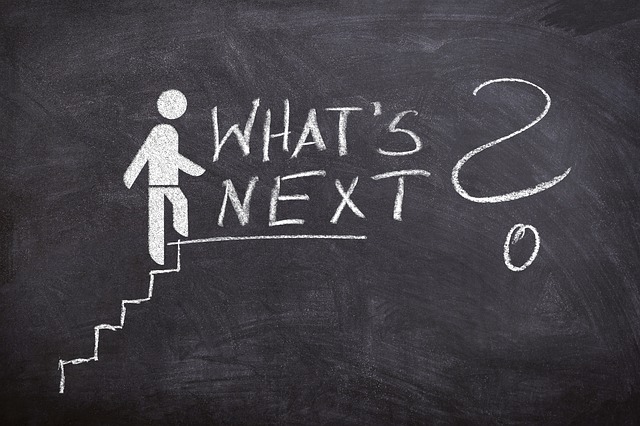 What's next after CSPO?
Vivek Jayaraman
13th Jun, 2021
Once after completing CSPO and practicing the concepts for almost a year, one of the questions that hit hard is, "What's next for me?". So, what should one be doing to keep the gig going? People who are new to the role as a Product Ownership or Product Management have these in mind. It could be because of the knowledge or experience of practicing the concepts or getting feedback about their practice or getting the right mentorship and guidance.
The Certified Scrum Product Owner certification by Scrum Alliance is the entry-level certification for someone who wants to learn Scrum and the roles & responsibilities of a Product Owner. Those who knew Scrum and the role of a Product Owner in a two-day CSPO workshop need practice on their part.
What's next after CSPO?
In the certified Scrum Product Owner workshop, one would have learned about the role of the Product Owner and how they work closely with the product developers, users, customers, buyers, investors, and other stakeholders. A practicing Product Owner will closely with all the stakeholders to prioritize the product backlog, make product discovery, and participate in all product-related activities. Practicing Product Owners face everyday challenges as their need for learning more concepts stays high.
Suppose you are already a practicing Product Owner and are interested in knowing what you need to up your sleeves with. In that case, you should explore Advanced Certified Scrum Product Owner (A-CSPO) certification by Scrum Alliance. It's a two-day workshop facilitated by a Certified Scrum Trainer (CST). A-CSPO is an advanced certification for practicing Product Owners and has topics that help them become better Product Owners and battle more challenges in their profession.
A-CSPO workshop helps you take away advanced knowledge on,
Product Strategy:

It includes learning about Customer Segmentation, Blue Ocean Strategy, and its tools and case study of Zerodha.

Product Discovery:

In Product Discovery, people will learn about the overview of the Product Discovery process, Designing Value Proposition, Addressing Cognitive Biases, and Designing discovery experiments.

Product Roadmap:

The focus will be on creating an Outcome driven Product Roadmap, User Story Mapping, Business Value Estimation, Building & Communication Product Roadmap, and Prioritization Techniques.

Product Development:

It includes concepts on Product Backlog Refinement, INVESTing Product Backlog, Managing Dependencies, Cruft & Technical Debt, Dealing with Technical Debt, and Scaling Agility.

Stakeholder Management:

This is one of the critical skills of a Product Owner. It includes learning on Building Stakeholder Persona, Crafting Stakeholder Engagement Strategy, Stakeholder Communication Strategy, and Facilitative Listening Skills.
This Advanced Scrum Product Owner workshop helps Product Owners equip themselves with the knowledge to build better products and create a better business.
Holding a CSPO certificate and one year of Scrum Master experience is a must for getting A-CSPO certification.
What's next after A-CSPO?
After twenty-four months of experience as a Scrum Product Owner and holding an Advanced Scrum Product Owner (A-CSPO) certification, one can go for Certified Scrum Professional Product Owner (CSP-PO) certification. It is not just an advance for an advanced but a pinnacle course for a Product Owner.
As a Scrum Professional, the Product Owners will learn more about,
Product Owner Core Competencies:

An Advanced Product Owner will learn about becoming a Product Champion, advanced Stakeholder Discussion, launching Scrum Teams, and working with multiple Scrum Teams.

Implementing Purpose and Strategy:

The key learning would be on Market-Driven Product Strategy Practices, Complex Product Planning and Forecasting, and Product Economics.

They will learn how to do more advanced interaction with customers & users to do cutting-edge customer research and product discovery.
Learning Complex Product Assumption Validation and Advanced Product Backlog Management.
Scrum Alliance has designed the learning and growth path of Product Owners in CSPO -> A-CSPO and CSP-PO. First, become a CSPO, gain one year of experience, and take up A-CSPO. Then, after becoming an A-CSPO, spend one more year practicing and take up CSP-PO.
After CSP-PO, the Product Owner, with their experience of building products and business, can grow as one of the below,
A Product Leader in an Organization (VP, Product Head, Group Product Managers, etc.)

Entrepreneur - Building own products and organization.

A Chief Executive of the company (Chief Product Officer)
Product Management Launchpad from ICAgile
Apart from Scrum Alliance Courses, other Product Management courses also help Product Owners gain skillset. ICAgile offers ICP-PDM (Product Management Launchpad), which provides them with the below,
Product Overview:

Concepts include, What is Product, Product Lifecycle, Product Adoption Cycle, and types of Products.

Product Management Overview:

Concepts include Product Strategy, Business Drivers, Managing Stakeholders, Product Metrics, and Envisioning

Understanding Customers:

Key concepts include Jobs to be done, User Research techniques, and

Design Thinking

.

Understanding Market:

Key concepts include Market Segmentation, Competitor Analysis, Market Share, Value Proposition Design, Impact Mapping, Experience Mapping, and Prioritization Techniques.

Designing Hypothesis:

Concepts in this segment include, Designing Experiments, Designing Prototypes, Running Experiments, Learning from Experiments, and Iterating

Roadmaps:

Learning includes Using Story Maps for Roadmaps and Identifying MVP.

Working with Product Development Teams:

Learning different Product Team Structures, Coming across various teams across Product Lifecycle and Managing Products and Growth Stage.
It's a three-day intense workshop followed by a chance to participate in Product Thinking Labs by Leanpitch. The curiosity of Product Managers to understand the problem, persistence to solve them, and empathy to make the solutions easy makes them resourceful in solving Social Problems.
If you are looking for an opportunity to contribute back to society, join PT Labs. Become part of a product team of volunteers, pick up a social problem, swarm together, design, and run experiments to find a problem/solution fit. In addition, you will have an opportunity to present your discovery at the upcoming Product Thinking Conference.
Design Thinking
Design Thinking is an approach that helps us to uncover the unmet needs of the users. It helps us to understand the target users better and build a solution which they love using. In addition, this approach allows us to validate a few of the assumptions we might have while discovering the answers to the problem. The two-day course provides aspiring and practicing Product Managers a complete understanding of the Design Thinking Framework, emphasizing Prototyping, User Interviews, Customer Empathy, Ideation, Hypothesis, and other vital areas. One also gets a wholly hands-on and activity-based approach in learning Design Thinking.
Already a CSPO? You now know what's next. Join one of Leanpitch's