Product Management Bootcamp Training
Register Now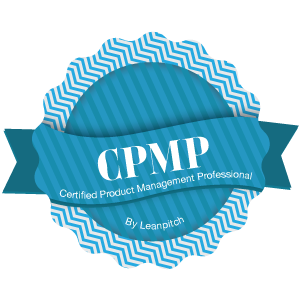 Product Management Bootcamp
Product Management bootcamp is for Product Managers, Product Owners, Product Analyst, Business Analyst or anyone who is interested in exploring Product Management. It is a No-PPT, 3 days workshop facilitated by a practicing Product Manager
Select Training
This Month
Next Month
Weekdays
Weekend
Morning
Afternoon
Clear Filter
Aw snap! We don't seem to have a schedule in your city at this time. Please write to info@leanpitch.com and our team will get something scheduled soon.
What is CPMP
Product Management is a profession that thrives on solving real-world problems. This world needs more problem solvers now than ever. The world needs sustainable solutions. The products are not just tools to get the Job done, but they are the cogs in the economic wheel. A useful product not only solves the problem but builds business, creates communities, and drives economic growth. That's what makes the Product Management profession exciting. A product manager is an orchestrator of many people's efforts from the company, community, and the whole ecosystem to design a value proposition. A Product Manager is a product thinker who applies both systems thinking to understand the ecosystem, applies design thinking to design a useful and practical solution, and applies liminal thinking to break the barriers to adoption. The certified Product Management Professional course is the first step to become a successful Product Thinker and a great Product Manager.
It's a 3-day boot camp followed by a 3-months long cohort applying concepts in the real world
Who provides this certificate?
Product Management Bootcamp is a workshop offered by Leanpitch Technologies Private Limited for leaders and coaches. Leanpitch provides people with education, educational resources and mentoring for implementing the learning. The certificate is issued by Leanpitch. Learn more about Leanpitch here.


What is the test structure of CPMP?
Trainer Assessment: After the workshop, the trainer will share an assessment for validating the learning. There will be 15 subjective questions with real life scenarios that Product Manager's face. Consider this as your first Product Manager interview. The trainer will work with you to correct any gaps based on the assessment and release the CPMP certificate.
License Agreement: After Trainer enables your certificate, you need to accept the license agreement and download the certificate.
What is the eligibility to take Certified Product Management Professional Workshop?
There is no requirement on years of experience to attend the workshop. However, generally the industry expects someone to have at-least 2 years of experience in the industry to hire as a Product Manager.
The Product Management workshop is for anybody and everybody who represent the end users, customers or sponsors and are responsible for maximizing the value of product. Few of the job roles are:
Product managers
Product owners
Business analyst
Directors
Program managers
Project managers
CXOs
ScrumMasters who coach Product Owners
What is the validity of this Certificate?
CPMP has life time validity and need not be renewed.
Our Trainers
Anuj Rathi
Anuj is VP of Products at Swiggy where he leads revenue & growth of products for consumers and restaurant partners. He also leads product marketing and product operations teams at Swiggy.
With experience of working at Flipkart, Walmart, Snapdeal and Swiggy, Anuj brings in lot of rich experiences and great insights about building products.