Build MVP without Code Training
Register Now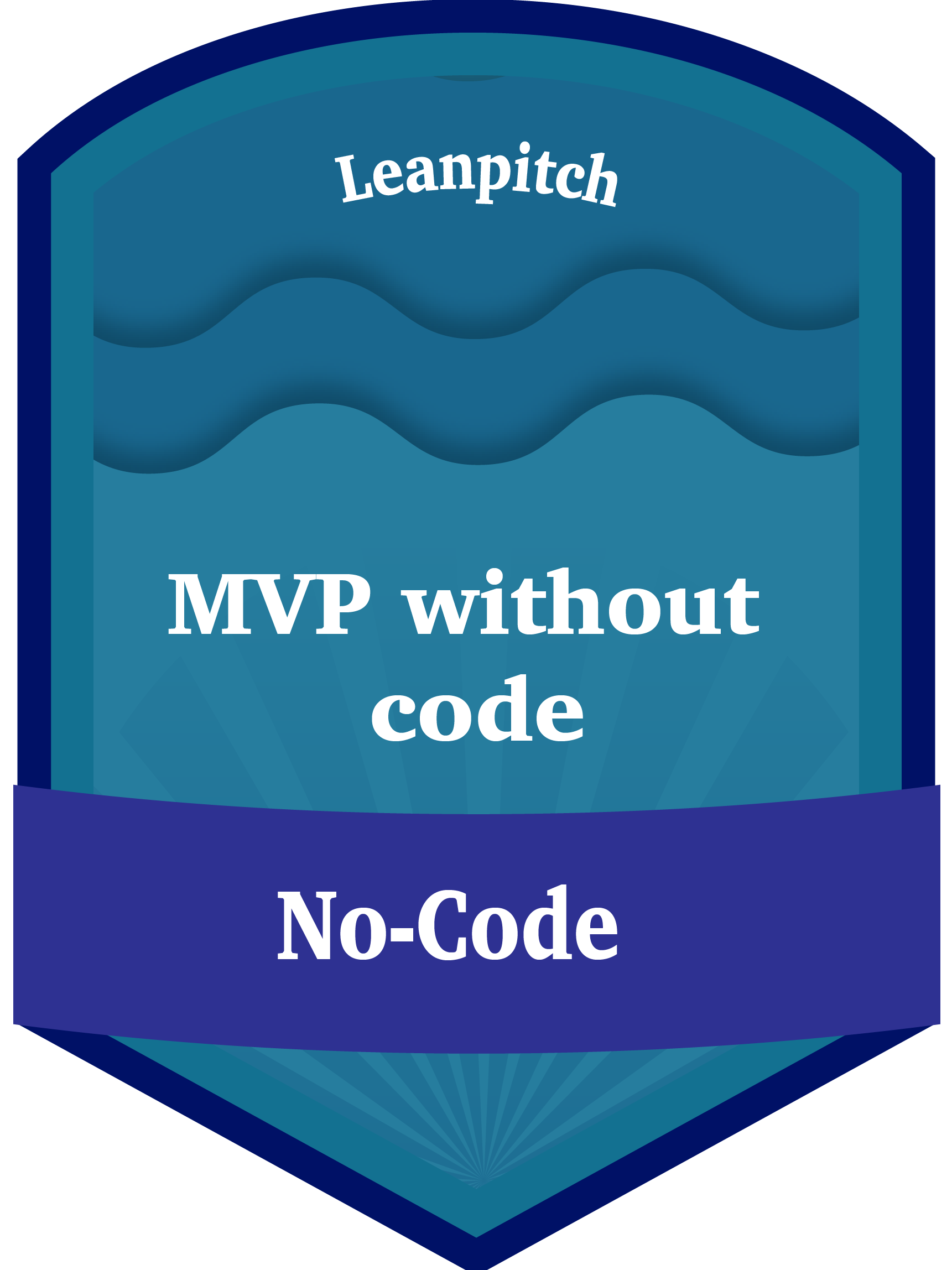 Build MVP without Code
This workshop offers an intensive hands-on workshop where participants get to learn how to identify MVP, design the solution and implement the design as a mobile application. The workshop also introduces participants to no-code/low-code tools.
Select Training
This Month
Next Month
Weekdays
Weekend
Morning
Afternoon
Clear Filter
Aw snap! We don't seem to have a schedule in your city at this time. Please write to info@leanpitch.com and our team will get something scheduled soon.
What is Build MVP without Code
If you are a Product Manager, Product Owner, Entrepreneur or someone involved in building products, you might have heard about MVP. MVP is used to test your hypothesis by building the solution and testing it with users. Many of the teams spend lot of money and time in Building MVP and figuring out later that their hypothesis fail. When it fails, yes teams will have learning to pivot, but at the cost of money and time. How can we avoid this? Thats where No-Code concept fits in. This workshop will help you to learn and build MVP without code.
Who provides this certificate?
Build MVP without code is a workshop offered by Leanpitch Technologies Private Limited for leaders and coaches. Leanpitch provides people with education, educational resources and mentoring for implementing the learning.
Who is Leanpitch®
Leanpitch call themselves as curators of software development pitches. They got into this business in Sep 2011 with a goal to empower our customers to achieve greater values in whatever they do through tactical lean strategies. They believe that every human being is born with Agile Mindset and we would like to bring them back to apply empirical approach in every problem they solve. They develop products and provide services for both product discovery and product delivery cycles of Software Product Development.


What does Leanpitch mean?
Everything that we do in life including software development can be pretty much treated like a game. A player should always focus on their game instead of worrying about pitch. If you consider software development as a game, the process, tools and infrastructure are the pitches. We would like to curate leaner pitches for Software Development organizations to play their Software Development games. Hence the name Leanpitch.


What is the eligibility to take this Certification?
The workshop is for anybody and everybody who is looking to learn and build MVP. Anybody with following titles can attend the workshop:
Product Managers
Product Owners
Product Designers
Entrepreneurs
Product Enthusiasts
Also, anyone with a curiosity about the Jenkins will benefit from this course.
What is the validity of this Certificate?
This certification is valid for life from the date of attaining the certificate. Leanpitch certificates have life long validity and never have to be renewed again.
Our Trainers
Jayaprakash D B
JP is passionate about building products which customers love. He helps startups build customer centric products. He currently works as Product Owner and DevOps expert. He shares his experience of working 5 days a week in his DevOps, Entrepreneurship and product management workshops.