ICAgile Certified Professional - Foundations of DevOps Training
Register Now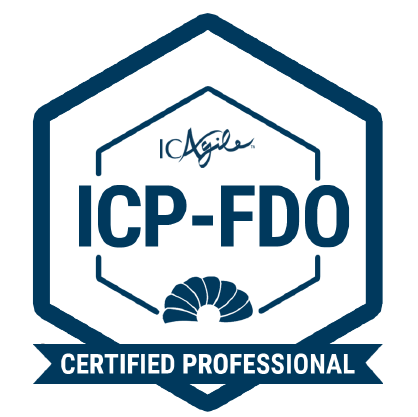 ICP-FDO DevOps Online Training
ICAgile Professional - Foundations of DevOps online training provides an overview of the core concepts of the DevOps and is geared towards a broad audience of professionals, both technical and non-technical. This is a certification course from ICAgile.
This online workshop will help participants to understand the streamlining of software delivery by optimising practices, improving communications and collaboration. It will also help them to design and implement strategies for application code and infrastructure that allows for Continuous Integration, Continuous Testing, Continuous Delivery and Deployment, Continuous Monitoring and feedback and various tools that can be used in the delivery cycle.
Select Training
This Month
Next Month
Weekdays
Weekend
Morning
Afternoon
Clear Filter
Aw snap! We don't seem to have a schedule in your city at this time. Please write to info@leanpitch.com and our team will get something scheduled soon.

32 Cities | 11 Countries | 20k+ Trained Professionals
ICP-FDO DevOps Online Training
Why you should attend ICP-FDO Online Training Facilitated by Leanpitch.
DevOps is one of the sought after certification in the world.
Facilitated by practitioners from Leanpitch, the most innovative education provider in India.
Learn the core concepts through lot of activities and experience sharing.
Leanpitch have thriving community of 23k members to support continuous learning.
Attend 2-day hands-on experiential workshop
Get a certificate which is valid for lifelong.

Weekly webinars and get tips.
What is ICP-FDO
This is a Certification course for Foundations of DevOps from ICAgile. This certification provides an overview of core concepts for DevOps and is geared towards a broad audience of professionals, both technical and non-technical.
Who provides ICP-FDO certificate?
ICAgile Certified Professional in Foundations of DevOps (ICP-FDO) is a certification program offered by International Consortium for Agile (ICAgile). International Consortium for Agile (ICAgile) is a community-driven organization that consists of pioneers, experts, and trusted advisors. ICAgile is not just another certification body. Learn more about ICAgile here.
ICAgile Foundations of DevOps is one among the top recognized DevOps certifications. It is the most preferred certificate in the industry in terms of DevOps. Having Certified DevOps certification increases the chances of you landing on a DevOps job.
What is the eligibility to take FDO Certification?
This workshop is for anybody and everybody who is looking to get right answers to what DevOps is all about. Anybody with following titles can attend the workshop:
Developers
Testers
Operations Leads and team members
Managers
Agile Coaches
Also, anyone with a curiosity about the DevOps will benefit from this workshop.
What is the validity of ICP-FDO Certificate?
ICP-FDO certification is valid for life from the date of attaining the certificate. ICAgile certificates have life long validity and never have to be renewed again.