Certified Scrum Professional - Scrum Master Training
Register Now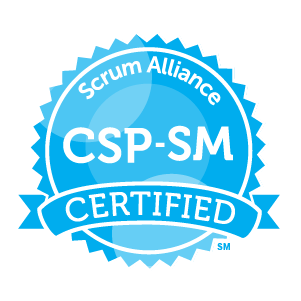 Certified Scrum Professional - Scrum Master Training in Chennai
Certified Scrum Professional - Scrum Master training Chennai is a hands-on training facilitated by a practitioner. This training will be run without ppt with lots of activities and role plays. This advanced training helps the participants to gain the knowledge about advanced concepts involved in to play the role of a Scrum Master.
The learning for the participants doesn't end at the end of the CSP-SM training in Chennai. Participants can attend the weekly webinars that are hosted by the partitioners to learn continuously.
Participants attending this CSP-SM training Chennai are eligible for CSP-SM certificate, 14 PDUs & SEUs and 2 years of Scrum Alliance Membership.
Select Training
This Month
Next Month
Weekdays
Weekend
Morning
Afternoon
Clear Filter
Aw snap! We don't seem to have a schedule in your city at this time. Please write to info@leanpitch.com and our team will get something scheduled soon.